Our Story
Low Ultraviolet was founded in December 2019, a year after Erica's mom was diagnosed with progressive cases of malignant melanoma. After experiencing her own skin cancer scares at the young age of 21, she set out to create a safe and fashionable UPF 50+ lifestyle brand. Erica had no idea skin cancer was a possibility for young adults. This sobering experience drove her to connect with other young women who had experienced skin cancer. Low Ultraviolet was born due to the demand these conversations presented. Every day since the company was founded, the organization has made it a mission to educate and protect the public from skin cancer.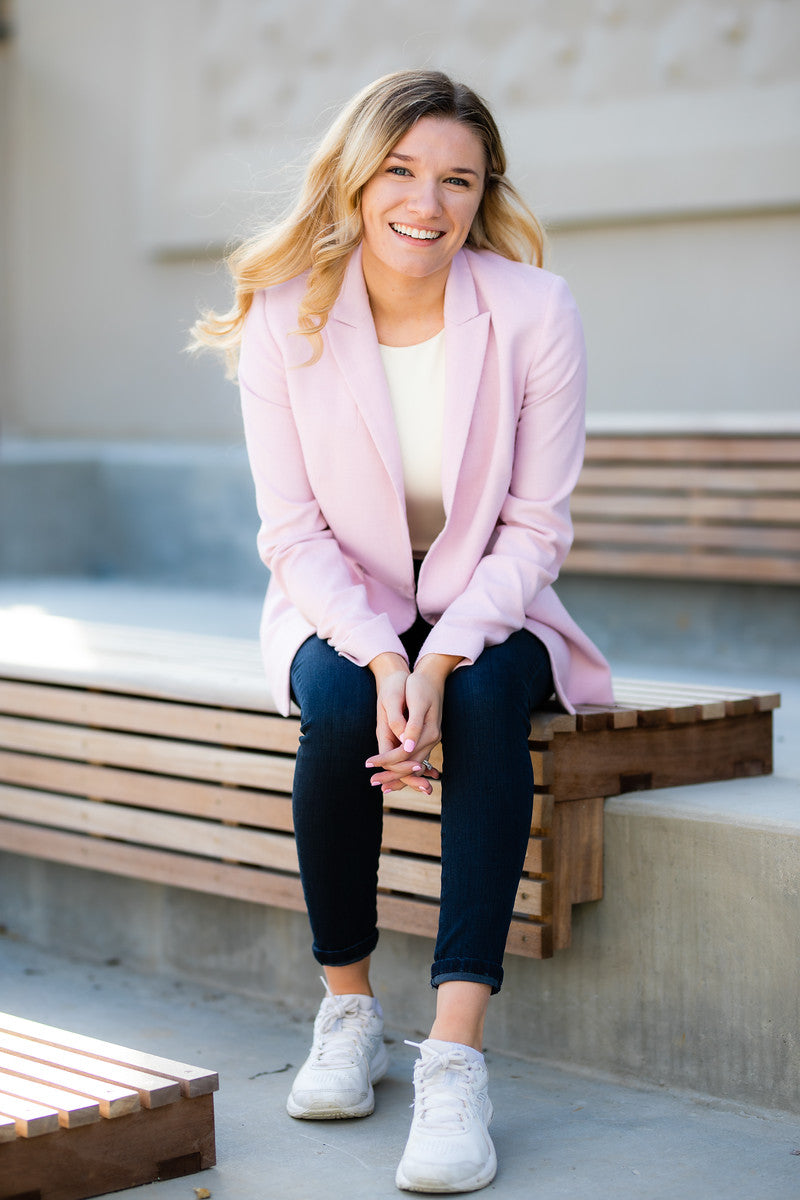 Erica Sullivan Feggeler
CEO + Founder

Erica founded L.U.V. in December 2019, just months prior to graduating from Virginia Tech in May 2020 with a B.A. in Communication Studies and a minor in Fashion Merchandising and Design. Her studies at the Laboratory Institute of Merchandising (LIM) in New York City expanded her passion and knowledge of fashion merchandising & design and fashion styling. Erica is a self-proclaimed book nerd and loves hiking and spending time with her husband and German Shepherd rescue pup, Parker.
"L.U.V. was founded on a vision to create a safe and fashionable UPF 50+ lifestyle brand.  I want women to view sun protection as an opportunity rather than a hindrance."